Give a Great Elevator Speech in Austin, Texas
If you ever have to talk in front of a room of people, whether it's at a formal networking meeting, or simply to explain your business and passion to strangers at a social event, you know that it can be surprisingly challenging.
James Hazlerig not only gets applause for his elevator speeches, but he also knows how to teach you the secrets of knocking it out of the park.
In this three-hour workshop, James will combine his experience as a professional performer with his skill as a hypnotist to help you not only say good-bye to stage fright but actually to stand out by giving great elevator speeches.
The Ride Your Elevator Speech to the Top Workshop costs $40 at the door, but you can reserve your seat now at the discounted price of only 29.00 by using the button below.
When: Thursday, January 22, 2015 | Doors open at 6:30 pm | Workshop starts promptly at 7:00 pm
Where: Austin Towers Conference Room (7703 North Lamar) | You will receive detailed directions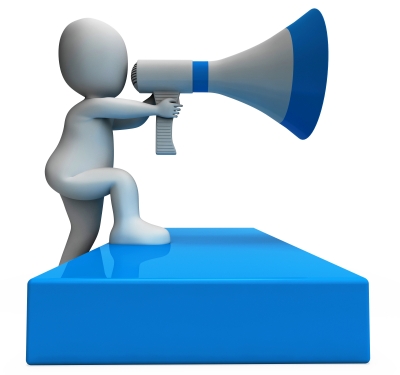 Ride Your Elevator Speech to the Top
Early Bird Price: $29.00
Image courtesy of Stuart Miles at FreeDigitalPhotos.net